News: Season Greetings 2022-23
Long Song - tapestry by Eleonora Budden
The end of a year . . .the beginning of another!
Wherever you are, whoever you are, whatever you're doing, I hope you are looking forwards and feeling creative.
I like to tell myself stories about what I am weaving, I also like to listen to the stories that tapestries tell me as I weave.
This year two of them were about sound: Chroma: Sound Wave and Chroma: Long Song.
So, I decided to use the latter to write messages:
"adios 2022 . . . HELLO 2023!"
then I wrote my name "eleonora"
and now simply a star for the year 23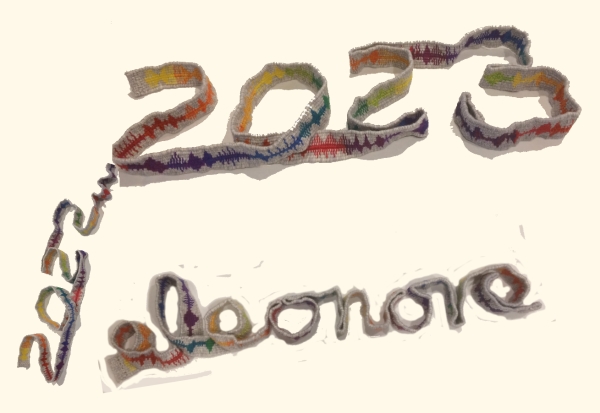 Wishing you all the best for 2023 and years to come,
Eleonora Budden
BTG Website Manager