How to ...
Here you will find articles and links to articles on sister sites about how to weave and different techniques used in tapestry weaving.
Entering Exhibitions
Exhibitions are an excellent way of showing your work to others and come in a variety of formats from a small local group who want to show their work in order to encourage new members to join them, to large juried exhibitions open to professional artists across the world.
If you who are interested in entering an exhibition and are unfamiliar with the exhibition process, you may find this article on 'Entering exhibitions', useful.
Dovecot Studios - Weaving from Home
Dovecot Studios is a world-renowned tapestry studio in the heart of Edinburgh and a landmark centre for contemporary art, craft and design. Established in 1912, Dovecot continues a century-long heritage of collaboration with international artists to make exceptional handwoven tapestries and gun-tufted rugs.
Alongside the tapestry studio, Dovecot run an exciting programme of exhibitions and events to further explore contemporary art, craft and design.
Through their work, Dovecot want to inspire and innovate and believe that anybody can enjoy the art of weaving. See their useful tips on how to weave from home: click on the link to download the information.
weaversbazaar - Knowledge Zone
weaversbazaar was set up in 2010 and came out of a shared passion for tapestry weaving. Their mission is to be the place to find quality yarns, to provide a reliable, personalised service, and to facilitate creativity and especially Tapestry Weaving as a contemporary art form. Their website and monthly newsletter contain a cornucopia of information about tapestry weaving and tapestry weavers. They also run workshops and provide some projects to have a go at on their website.
BTG members receive a 10% discount on online orders from weaversbazaar.
Knowledge Zone - Tapestry Weaving
BTG - Making DIY Leashes
Leashes are useful when you have a frame loom where only one shed is open, and you have to finger pick or needle weave in the opposite direction.
You will only need a couple of G clamps, some dowelling, masking tape, warp and a small spirit level. Your frame should be warped going over the top and bottom so you have a natural open shed.
Fully illustrated instructions on making DIY Leashes
The Care of Personal Tapestries and Textile Works
Caroline Booth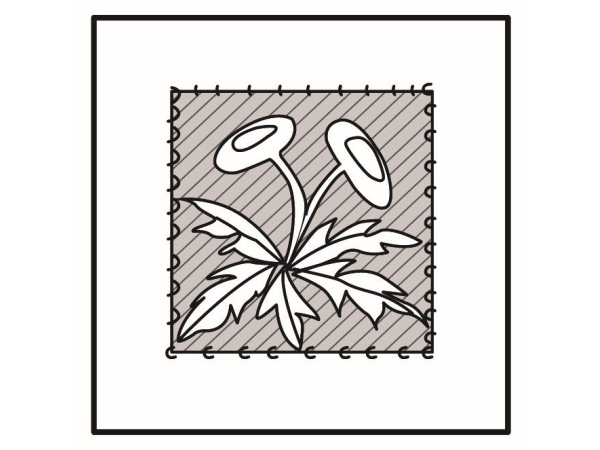 The creation of a personal tapestry takes considerable time: from the initial ideas, sketches, sampling and decisions made on the combination and range of yarns for the weft, to the warping up of the loom or frame. Many hours, weeks or months can be consumed by the weaving of the piece, so it is only right that the finished tapestry should be given attention in mounting and display, followed by good aftercare.
Having spent the past four decades as a freelance Textile Conservator, I have been asked to contribute a short piece on this topic based on my years of experience within the museums and galleries sector, as well as working with private collectors of textiles. I am aware that this subject has been previously addressed by Joanne Soroka and Kirsten Glasbrook in their excellent books on tapestry weaving, but I hope that I have something to add.
Read the full article on The Care of Personal Tapestries and Textile Works
Back to top