News: WOVEN ART '14: BTG Gallery, 20-23 November at the Knitting & Stitching Show, Harrowgate
BTG gallery at Alexandra Palace copyright of Hilary O'Connell
See photos of the very successful exhibition at Alexandra Palace.
The BTG exhibition Woven Art '14 will be shown at the Harrogate International Centre from 20-23 November.
The exhibition at the Knitting and Stitching Show has given us a great opportunity to showcase the diversity of techniques and styles, size, texture and shape in tapestry weaving. There will be demonstrations of tapestry weaving and opportunities to meet members of the British Tapestry Group.
The exhibition is curated by Hillu Liebelt. Hillu has gathered together a selection of different techniques, materials, styles and sizes which are represented by 44 pieces by 33 BTG weavers. Do come and meet us.
For more information about location and opening times, see: www.theknittingandstitchingshow.com
The following photographs of the BTG gallery at Alexandra Palace are copyright of Hilary O'Connell: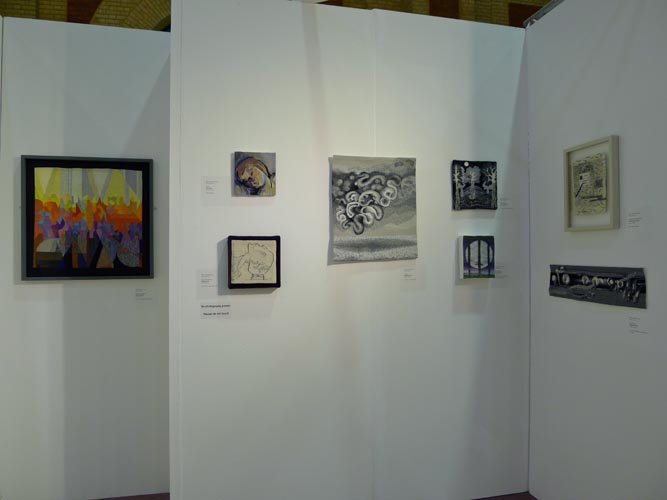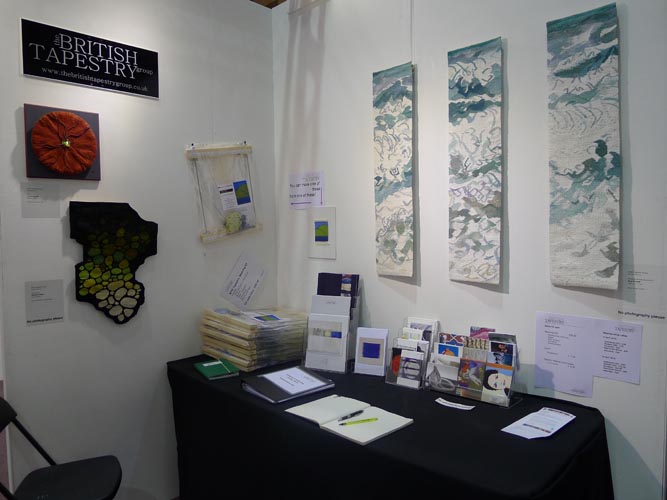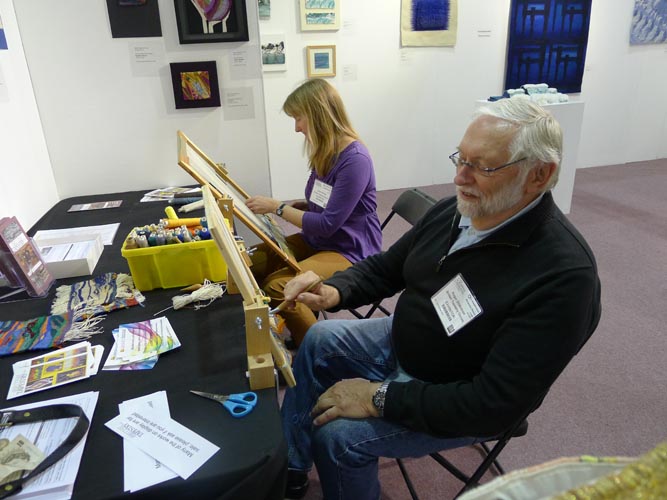 BTG members Jackie Bennett and Roger Dickinson demonstrating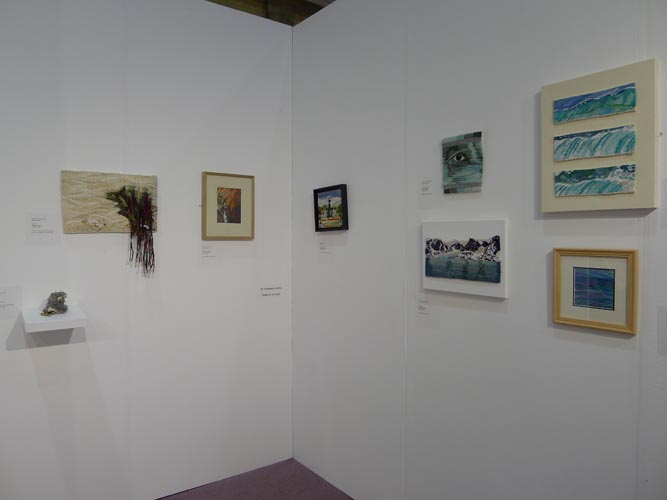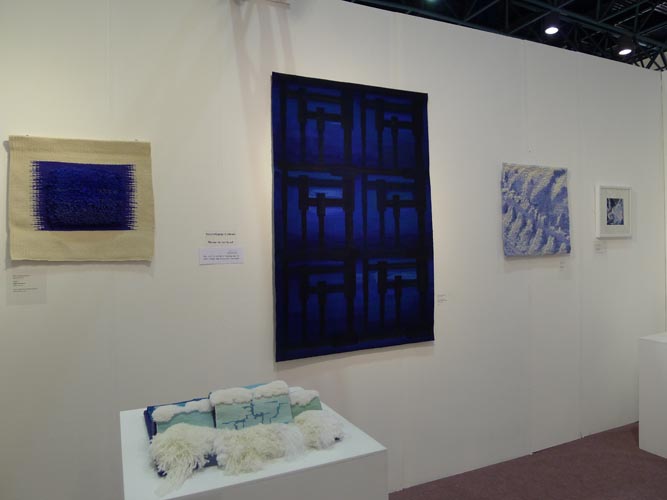 For more detailed pictures of individual pieces, see the Woven Art '14 online catalogue.