News: WOVEN ART '14 Online Catalogue and Exhibition Photographs
BTG gallery at Alexandra Palace copyright of Hilary O'Connell
The contemporary woven tapestries shown in the Woven Art '14 Catalogue were on display at the following venues: Knitting and Stitching Show, Alexandra Palace London from 8-12 October 2014 and Knitting and Stitching Show, Harrogate International Centre from 20 – 23 November.
The catalogue lists dimensions, sale price and contact details for each weaver. The aims of the exhibition are to promote tapestry weaving to a wider audience and provide education about techniques and the wide variety of styles, shapes and sizes that are possible.
The exhibition was open to all BTG members, and 98 entries were received from 46 members, a remarkably high response. Selection of the work to be shown was undertaken by our Curator, Hillu Liebelt – a renowned weaver in her own right. Commenting on the selection, Hillu stated:
"It has been a difficult task to select among such a good and varied choice, knowing that the space we shall have in the stands is rather limited. I have tried to gather together a selection of different techniques, materials, styles and sizes and have managed to find a space for 44 pieces (of 98) by 33 (of 46) weavers. It has been both enjoyable and a privilege, as well as a huge responsibility, to select and arrange the work for this exhibition. Today woven tapestries are rightly regarded as a part of the fine art world, and this exhibition will serve to reinforce this".
Hillu Liebelt
The BTG and the exhibition Team are enormously grateful to Hillu for all the work she has done, her guidance and willingness to share her experience.
The following photographs of the BTG gallery at Alexandra Palace are copyright of Hilary O'Connell: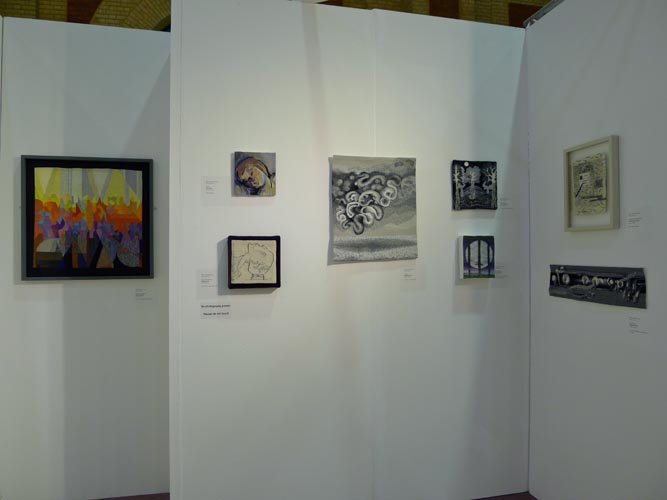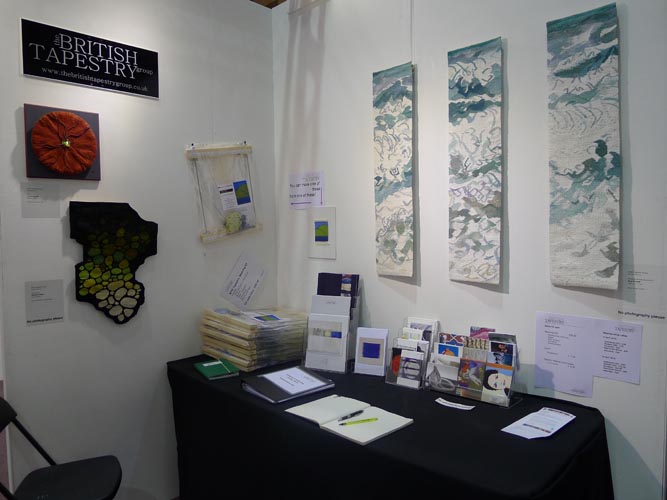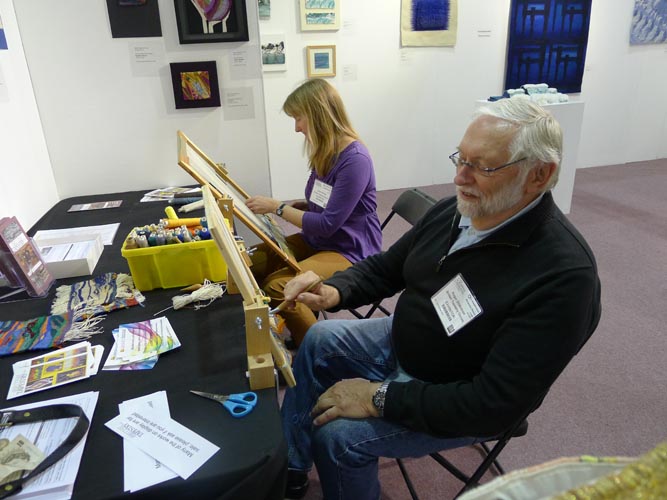 BTG members Jackie Bennett and Roger Dickinson demonstrating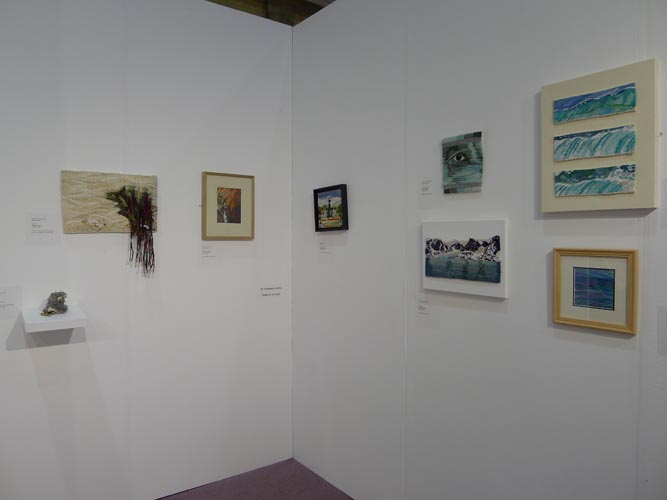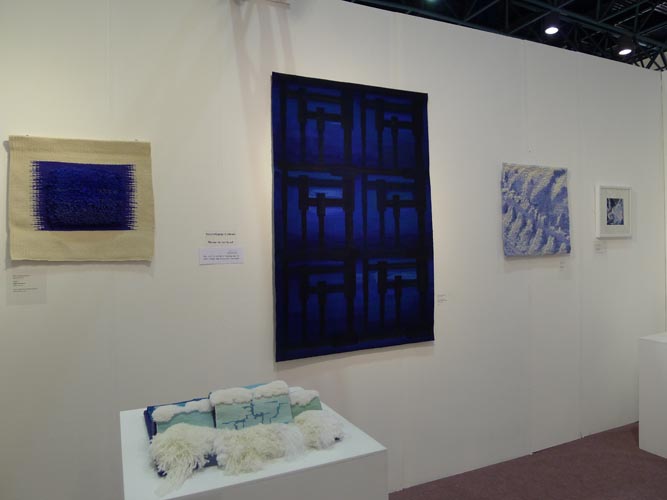 For more detailed pictures of individual pieces, see the Woven Art '14 online catalogue.