News: July & August: Where to see work by BTG members
Louise Oppenheimer Open Studio
You can see tapestry weaving by BTG members in the following exhibitions both here and abroad. BTG members take part in many group exhibitions with other artists as well as solo exhibitions. Click on the exhibition links to find out more:
BTG member Louise Oppenheimer is holding an Open Studio, 23rd-26th August 2013, Argyll, Scotland. From Louise: "As part of Art Map I will be opening my studio from 23rd-26th August 2013. Brochures can be downloaded by going to www.artmapargyll.com and a very warm welcome to all!
BTG member Hillu Liebelt's exhibition STILL MOMENTS is now on at the Aberystwyth Arts Centre, Wales - 30 July to 21 September 2013.
The exhibition started off at Gallery Yuragi and Art Life Mitsuhashi in Kyoto/Japan, then moved to the Bankfield Museum in Halifax/West Yorkshire and to Stroud International Textiles in Gloucestershire. The large gallery at the Aberystwyth Arts Centre has been divided into three separate areas, showing work by the Dovecot Studios, an installation of hand-woven, hand-dyed paper yarn by the Japanese artist Seiko Kinoshita and Hillu's exhibition STILL MOMENTS.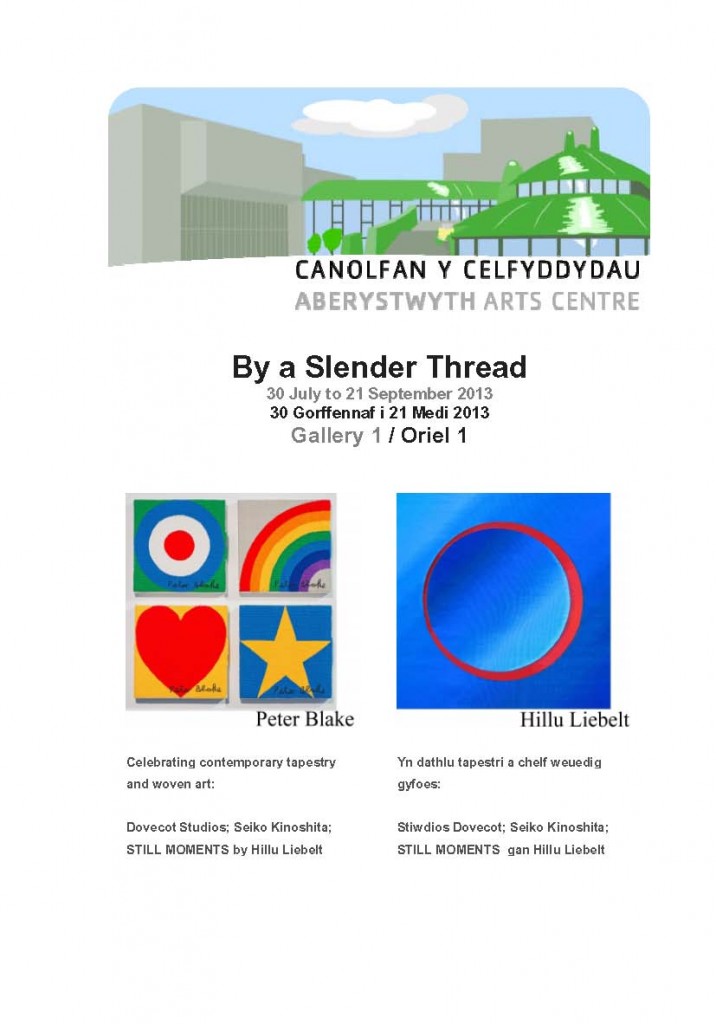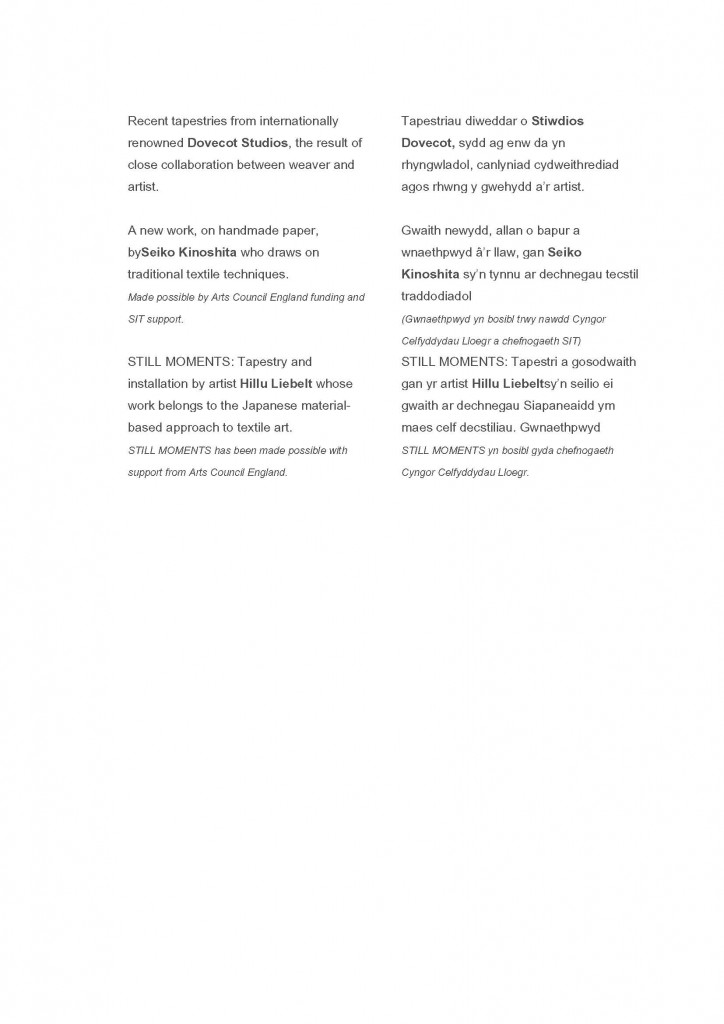 BTG member Margaret Jones is Flying the Flag for Tapestry Weaving at the West Dean End of Year Show. Margaret says there isn't a lot of tapestry weaving but she's doing her best!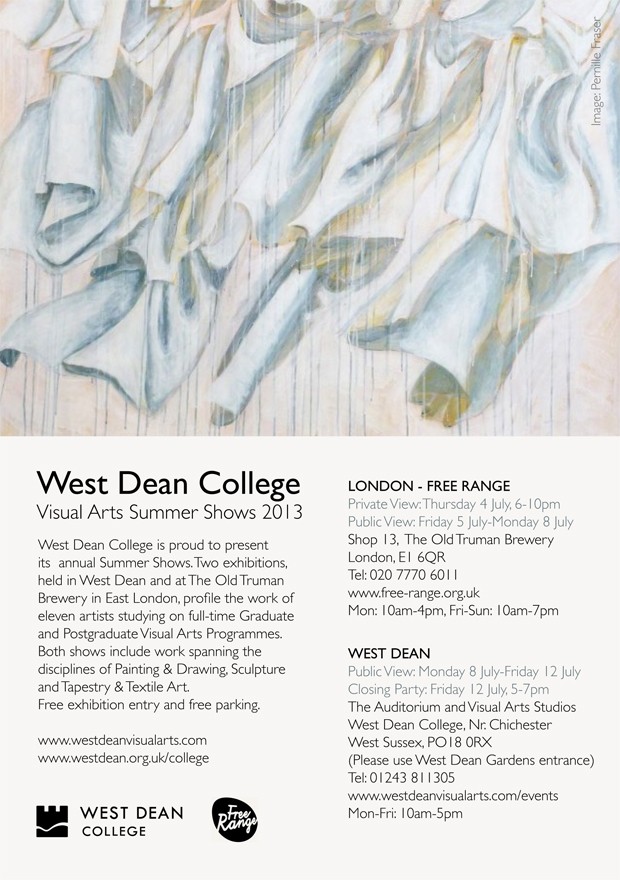 BTG members Lindsey Marshall, Sue Fitzgerald, Kirsten Glasbrook (Toeing the Line) and LouLou Morris (Thread of Grace) all have pieces in the American Tapestry Alliance exhibition Small Tapestry International 3: Outside the Line. This is an international exhibition juried by Hesse McGraw. It is on from:
June 13 - August 3, 2013 at theThe Handforth Gallery, 1102 Tacoma Ave S. Tacoma, WA 98402
September 27 - December 1, 2013 at the Troy-Hayner Cultural Arts Center, 301 West Main Street Troy, Ohio 45373 (937) 339-0457 http://www.troyhayner.org/ Reception: Friday, September 27, 2013, 6:00-7:30pm
Images are on the ATA exhibition website